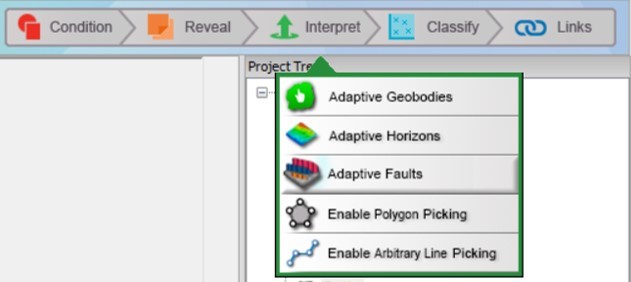 GeoTeric's Adaptive Fault Interpretation provides a fast and accurate interpretation system which improves the efficiency of your fault interpretation.
The Adaptive Faults are data following fault sticks, which snap to discontinuities in reflectivity data, attributes or CMY Blends. With just 2 clicks of the mouse you can have an accurate fault stick. The Graph Theory looks at how similar the attribute, or break in the seismic data is from the background and determines the best route from first click to where the cursor is located.
To start interpreting the faults, click on the Interpret module (figure 1) or right click in the 3D scene and select Adaptive Faults. Either option will bring up the main Interpretation menu in the 3D scene.